Regular price
Sale price
$92.95
Unit price
per
Sale
Sold out
MacuHealth's Triple Carotenoid Formula is clinically proven to effectively rebuild macular pigment. Based on the AREDS formula, MacuHealthPLUS+ offers two important distinctions: safer levels of Zinc and fortified with 10mg of Meso-Zeaxanthin, the third, critical carotenoid.
Vitamins for Macular Degeneration
Based on the AREDS2* study MacuHealth PLUS+ is specifically formulated by eye health experts for those patients already diagnosed with age-related macular degeneration. AREDS2* was published in 2013.  Here is what they found:
AREDS2 demonstrated a statistically significant reduction of 9% in risk of disease progression to advanced AMD for patients receiving two of the three macular carotenoids (lutein and zeaxanthin) when compared with patients not receiving these antioxidants.
The reduction in concentration of zinc from 80mg to 25mg (as found in MacuHealth PLUS+) did not have an adverse effect on the desirable and observed reduced risk of progression to advanced AMD.
MacuHealth PLUS+  =  AREDS2* formulation, with two important distinctions:
Reduced Zinc from 80mg to 25mg, thereby compliant with RDA (recommended dietary allowance) and therefore precluding the possibility of any increased risk for disease progression in AMD patients with a particular genetic background. Of note, AREDS2* has shown that there was no significant difference between the AMD group who received 25mg of zinc compared to the AMD group who received 80mg of zinc (in terms of benefits), supporting further the decision to recommend a lower (25mg) zinc dose for patients with AMD.
The addition of 10mg of Meso-Zeaxanthin (the third and centrally dominant macular carotenoid), thereby facilitating maximum augmentation of macular pigment and facilitating optimization of visual performance in eyes with AMD.
The evidence base for supplementation in patients with AMD favors an AREDS2* formulation, but without dangerous levels of Zinc, and using a supplement that contains all three macular carotenoids in a MZ:L:Z (mg) ratio of 10:10:2. The only such commercially available supplement is MacuHealth PLUS+.
Product Description
Pharmaceutical grade dietary supplement
Formulated for those diagnosed with Age-Related Macular Degeneration
The only eye supplement that contains all three carotenoids (Meso-Zeaxanthin, Lutein and Zeaxanthin) as found in the macular pigment
Contains 25 mg of zinc for maximum antioxidant protection
Clinically Tested and Gluten Free
Uses
Supports and Maintains Eye Health
Augments Macular Pigment
Enhances Visual Performance
May reduce the risk of AMD development and/or progression
View full details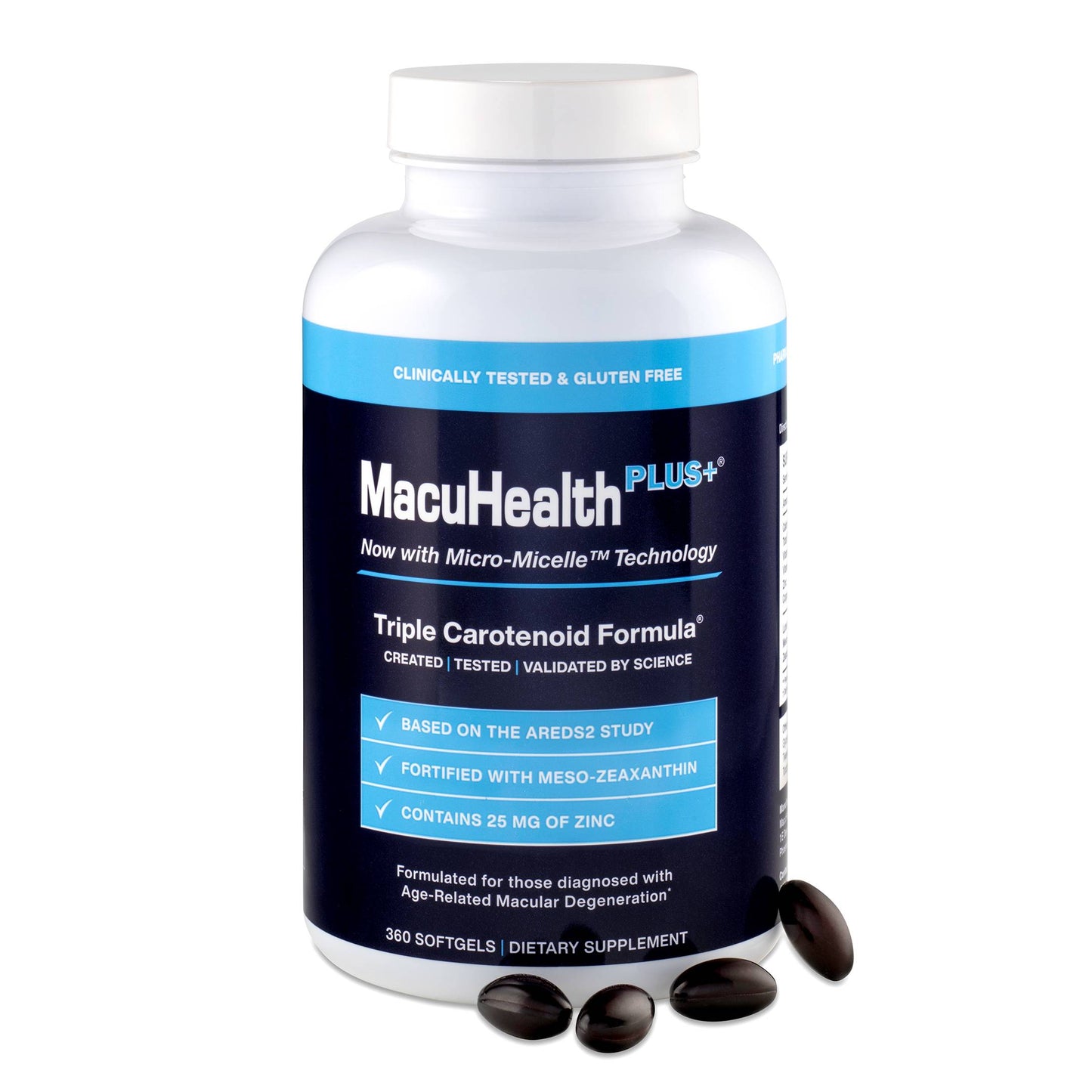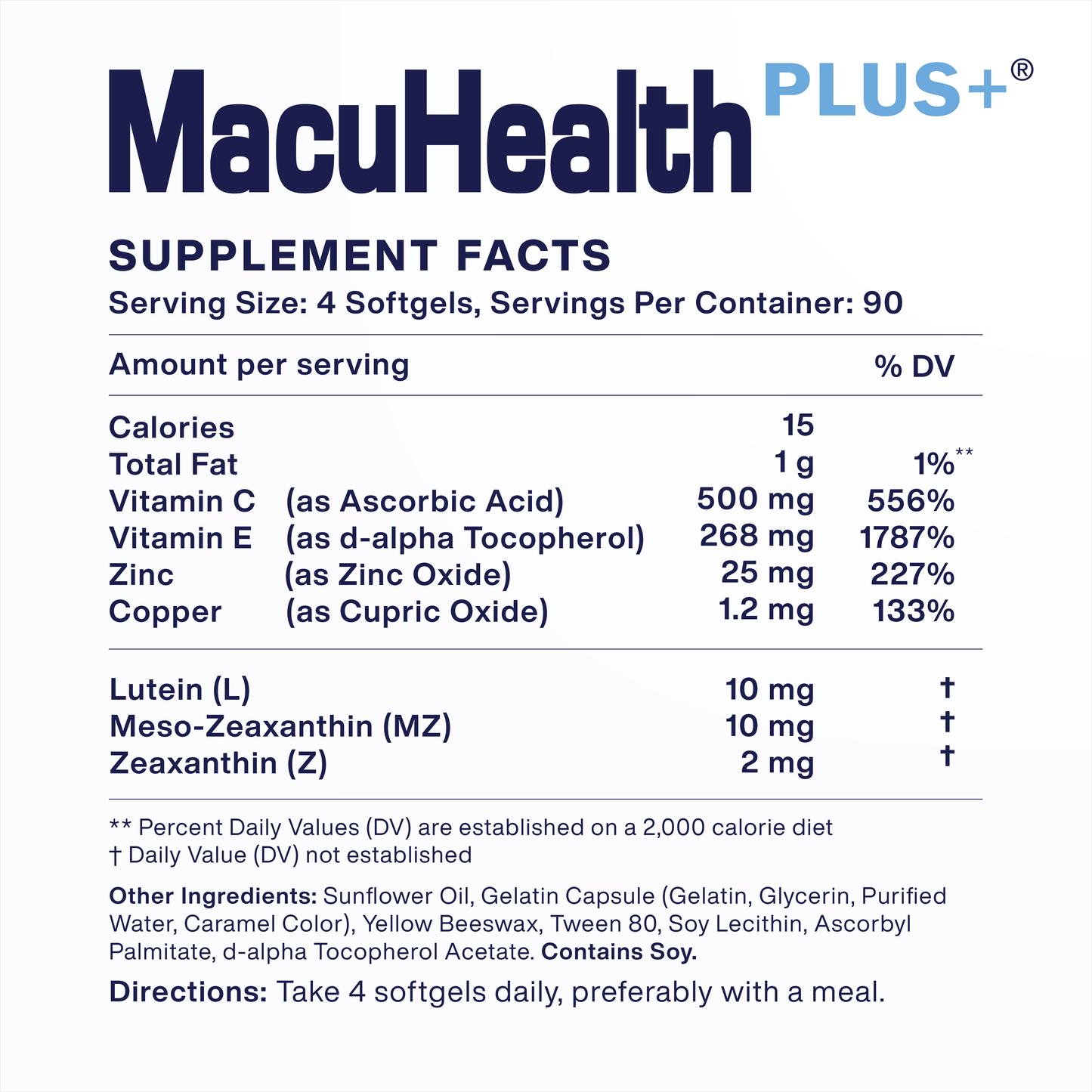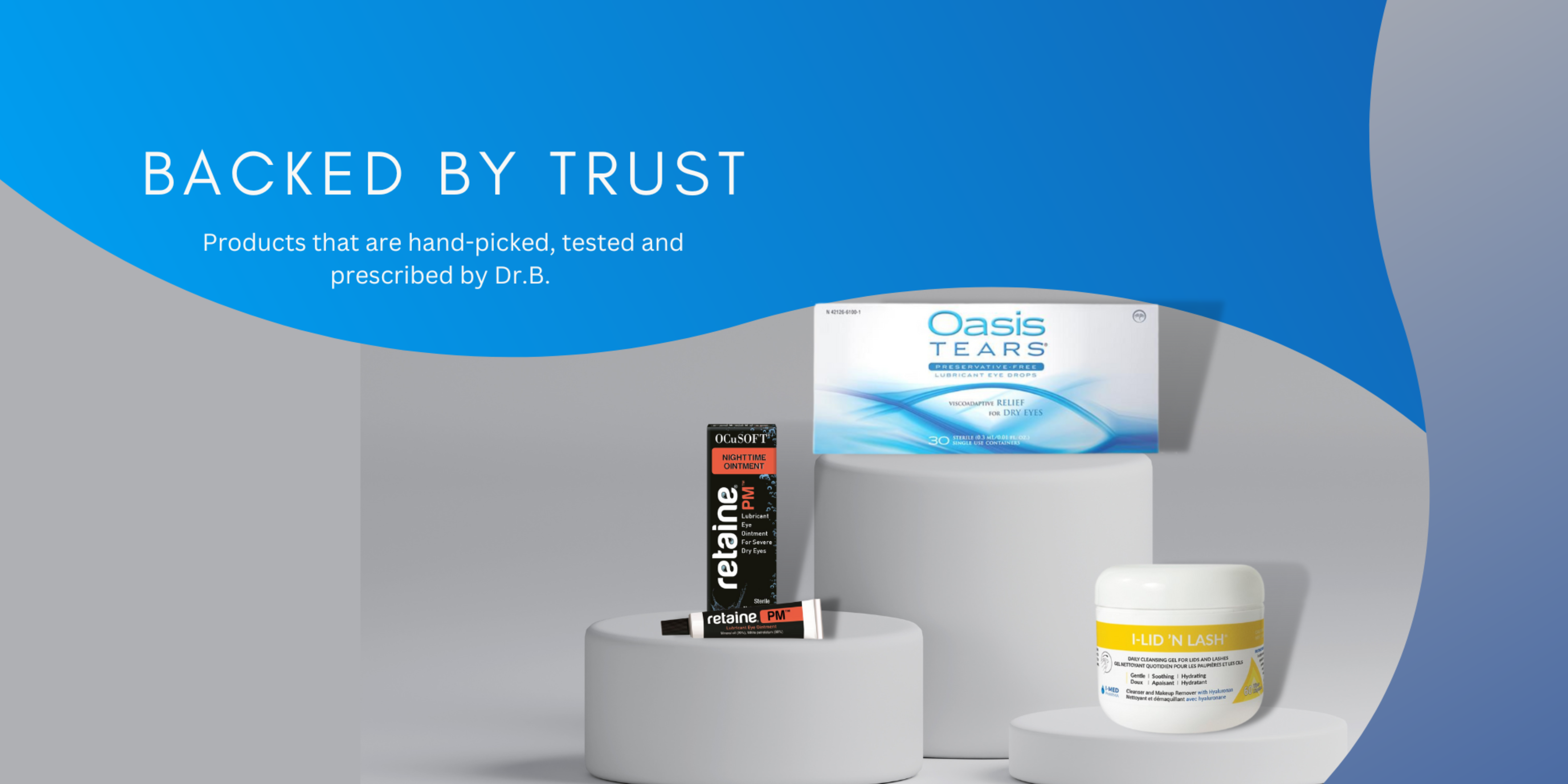 Choosing a selection results in a full page refresh.
Opens in a new window.